Recommended good sake
Here are some of Gensui's recommended sake made with rich nature and beautiful water.
Depending on the variety of rice, brewing method and season, the aroma and flavor of sake can vary greatly.
Please enjoy a variety of delicious drinks from Gensui.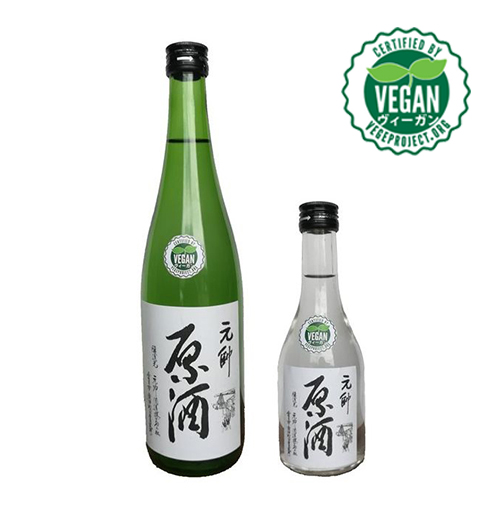 Vegan Genshu
We proudly announce that Gensui Shuzo Co., Ltd. acquired Vegan certificate on our product "Genshu" ("Undiluted") exporting to India, as a member of Team Tottori Sake Export to India. We are providing safety and security to foreign tourists in a visualized way and ensure the product conformity. We hope all tourists, both domestic and international, enjoy the attractiveness of Kurayoshi alongside "Good sake-Gensui", the iconic brewery of Kurayoshi town.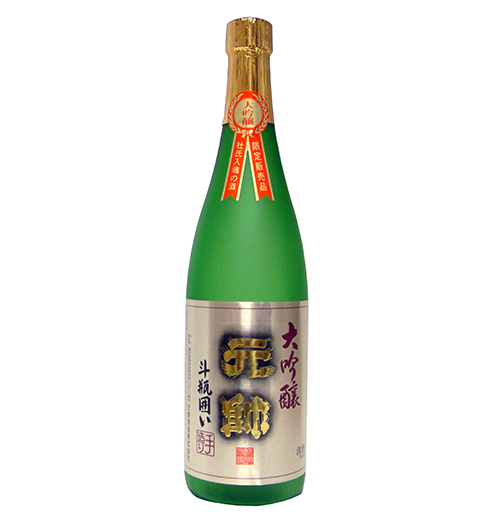 Daiginjo Tobinkakoi
This sake is the culmination of traditional techniques that have won numerous awards, and is matured at low temperatures to provide a refreshing taste with a well-balanced aroma and flavor.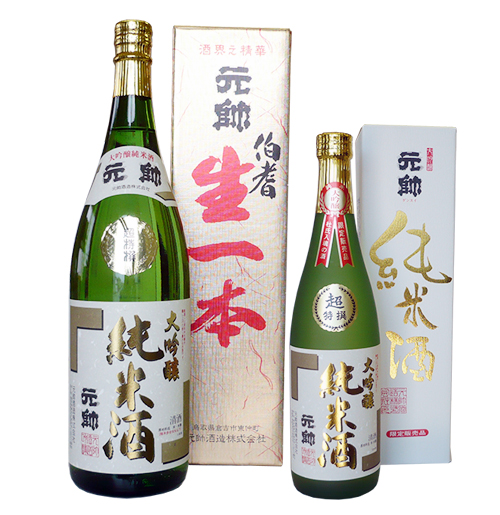 Junmaidaiginjo Genshu
This is a top quality sake made from pure rice. It is characterized by its mellow taste.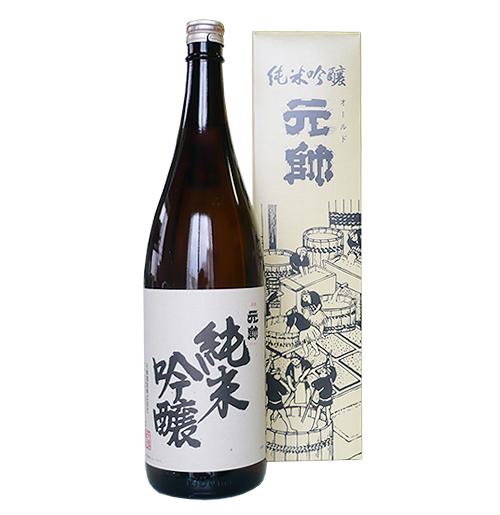 Junmaiginjo
The mellow flavor and gentle aroma of sake, which emphasizes the flavor of rice, can be enjoyed with meals.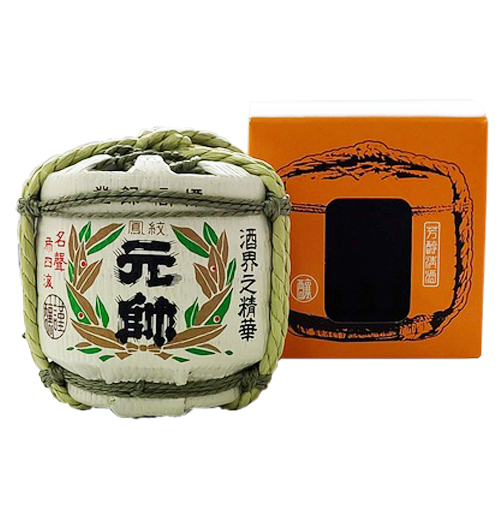 Gensui Mini Barrel
A miniature 300ml version of the traditional barrel sake. It is a slightly dry sake.
It is popular among women and foreigners as interior goods and souvenirs.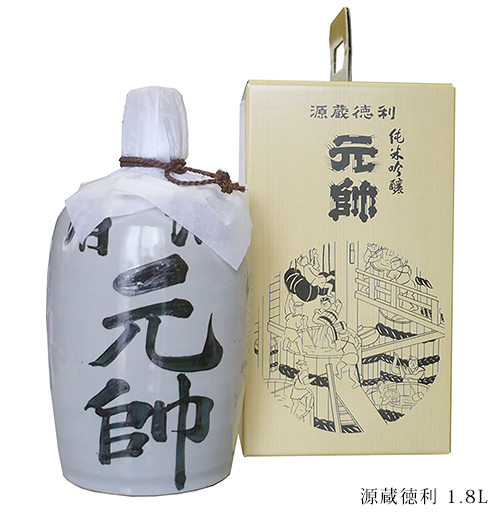 Junmaiginjo Genzo Sake Bottle
This is the Genzo Tokkuri of Genzo Akagaki from Ako Roshi.
It has a soft taste with natural flavor.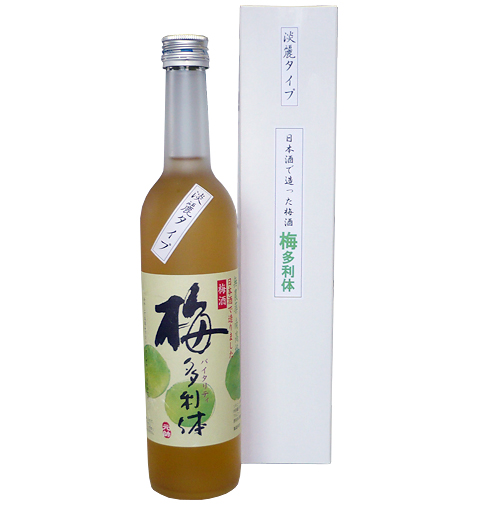 Plum Liquor
This plum wine is made from Nanko plums grown in Kurayoshi and Japanese sake.
It is characterized by its refreshing sweetness.
Products